Here's some of the stuff I'm trying this year.  It takes so much time wading through all of the curriculum available.  Next year I'm going to try to go to a Homeschool Convention so I can look at it all in one place instead of spending hours online trying to figure it out.  I'll try to include some of the stuff that I want, but don't have, as well as some online resources that I'll probably use. 
Saxon Math 3--this site had the cheapest price I could find for the workbooks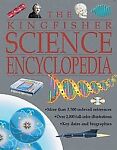 Kingfisher Science Encyclopedia

Easy Grammar 3- Wanda Phillips


 Exploring American History - Christian Liberty Press

A Child's Story of America- Christian Liberty Press ( I haven't received this one yet.  It got a few bad reviews (christian slant), but I got it so cheap that I thought I'd check it out)
  Art Fraud Detective: Spot the Difference; Solve the Crime
The Story of the World- Susan Wise Bauer (Early Modern Times)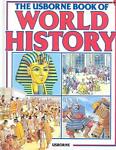 The Usborne Book of World History--This is one of the main history books that WTM recommends to use throughout your child's school years.  I was a little disappointed when I received mine.  I thought it didn't go into enough depth.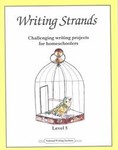 Writing Strands- National Writing Institute
Adventures With Atoms and Molecules- Chemistry Experiments
I also wanted to buy "Shakespeare for Kids", but was running out of money, so I found a website called The Baldwin Project, which has all kinds of ideas for teaching Shakespeare to kids as well as a link to Tales from Shakespeare  by  Charles and Mary Lamb which is available online for free. 
I have been searching around for some online multiplication games.  You can download Timez Attack for free from BigBrainz.  Another good site for multiplication is Multiplication.com.  It also has a sister site that covers addition, subtraction and division called Exuberant Games. 
Another cool thing I found while searching around was that Google's Book Search has a lot of older books (like good history books) scanned in in their entirety.  I don't know if you'd want to print them, but at least you can look at them and read a few chapters before deciding to buy.
For geography, I found the same site Maren suggested in my comments.  Sheppard's Software has free online geography tutoring games.  They are pretty basic, but use repetition to really help you memorize your geography. I can't stand programs/games that are so random that you never actually end up learning anything. 
I'll let you know how it goes since we are "officially" starting the day after Labor Day (don't you wish the school's would do that?).  Since public school has been in for three weeks now, we sort of started to get in the swing of things, but nothing serious.  We've done some hiking, a lot of reading (Huckleberry Finn), journaling, and a little bit of science (I'm wanting to teach Hayes the scientific method this year).  Since the WTM suggests chemistry for 3rd grade, I thought why not and we started in on Thursday.  We used the Adventures in Atoms and Molecules and Hayes really dug learning about them.  He had all kinds of questions that I'm going to have to look up the answers to.
  Not all of my curriculum is in, so we'll have to just do our best. I'll try to write some short reviews of what worked and didn't work for us.  Happy Homeschooling!